Challenge – How to make business out of predictive data?
Do you want to enable your knowledge and creativity in an inspiring group of young professionals? Several participants will engage in this challenge under guidance of Metrohm-Applikon. The group will delve into the development of a new business model. Sign up and seize this unique opportunity!
The Process Analyzers from Metrohm-Applikon produce a lot of data (run 24/7). Metrohm-Applikon could use this data to do predictive maintenance. They could offer their customers even more information.
Therefore they are looking for a business model on how to use the data, how to ensure the cyber security, secrecy and other issues. Next to a business model based on selling equipment, they would like to develop a business model based on selling data.
Program
(subject to changes)
09.00 – 09.30 – Start
09.30 – 11.30 – Plenary introduction and talks of and with the speakers
11.30 – 12.00 – Challenge teambuilding assignment
12.00 – 12.30 – Start challenge first assignment
12.30 – 13.30 – Lunch
13.30 – 16.00 – Challenge in teams
16.00 – 16.45 – Elevator pitches
16.45 – 17.00 – Announcement winners
17.00 – 18.00 – Drinks
Location
Metrohm-Applikon, De Brauwweg 13, Schiedam
Speakers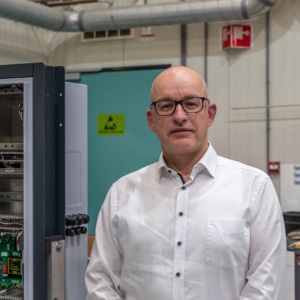 Business-owner Timoer Frelink (Metrohm – Applikon)
This business-owner want to challenge you to help him to innovate and to look for another businessmodel.
Our analyzers are everywhere, producing data. You can do something with this data, you can see how well the system is producing, etc. How are we going to organize this data and how are we going to make money out of it? Which data do we use, and to examen and what are you going to do with it? How can we help customers remotely with what is happening and how do we benefit ourselves? How can we prevent that something is going wrong by continuously watching. How do we deal with cyber security? How do we termine which data is of vital importance to the customer?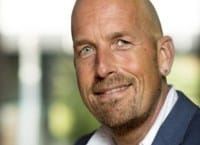 Lector Artificial Intelligence Raymond Hoogendoorn (Hogeschool Rotterdam)
Raymond has been appointed Lecturer in Artificial Intelligence for Logistics. In addition, he is founder of the Rotterdam Data Factory and is associated with the Big Data Innovation Hub at the Dutch Innovation Factory. Raymond has held various roles in the past, such as Senior Lecturer in Data Science at The Hague University of Applied Sciences, Director Consumer Insight at Lowell Financial and Head of Data Science at Transavis. Raymond holds a PhD in Civil Engineering and an MSc in Psychology.
Raymond has extensive experience in Artificial Intelligence and Data Science. He also has extensive knowledge of mobility and in particular Intelligent Transport Systems, traffic flows and driving behaviour. Raymond is an experienced lecturer with extensive teaching experience gained at The Hague University of Applied Sciences and Delft University of Technology, among other places.
Raymond focuses in particular on the opportunities that Artificial Intelligence and Data Science offer for logistics in the region. He focuses in particular on how these techniques can contribute to increasing sustainability. Topics include the application of AI and Data Science for optimisation strategic and tactical processes, efficient warehousing, predictive asset management, efficient transport and smart logistics.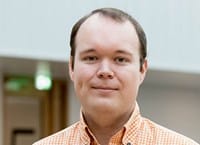 Researcher at Kenniscentrum Business Innovation, Björn Rietdijk (Hogeschool Rotterdam)
Björn is engaged in strategic management and innovation that is mainly focused on dynamic capabilities and innovation capacity. Björn is involved in the Get Smart project that researches the innovative capacity of six leading companies within the Rotterdam manufacturing industry. In his PhD, he is currently researching how SME manufacturing companies transform themselves digitally over time, based on three perspectives: Dynamic Capabilities, Dominant Logic (cognition) and Business Model Innovation. Björn is a strategic business administrator and graduated from the University of Amsterdam in 2018 on the subjects of individual dynamic ability, positive emotions and willingness to change. After his studies, he started working as a researcher at the Knowledge Center for Business Innovation.